Happy Holidays
Makes the perfect Stocking Stuffer!!!
All Natural ~ Organic
LIP BALM
No preservatives ~ No Chemicals
Ingredients:
Organic Unrefined Coconut Oil, Honey Lake BeesWax, Olive Oil, Peppermint Essential Oil
"I make these Lip Balms in small batches to ensure freshness. Your lips will be super moisturized & soft and feel amazing. Made w/Love just for you!
Thank you for your purchase!"
Naturally Scented or Peppermint
$5.00 each or 2 for $9.00
*currently available for in office purchases*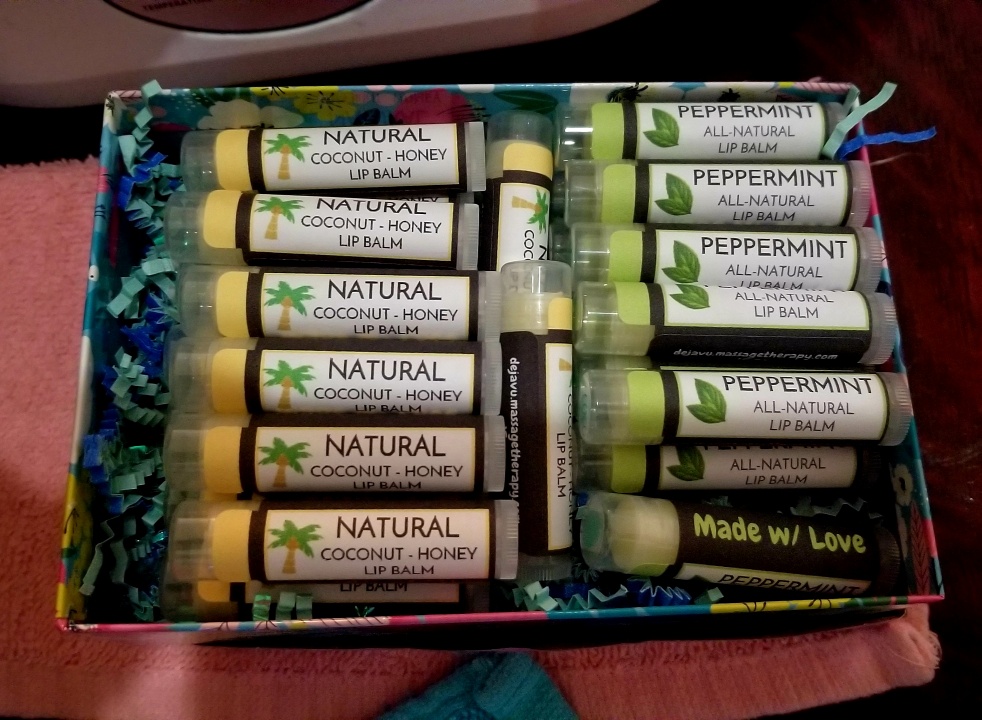 Coconut Oil Benefits:
Coconut oil works as a great natural emollient.

Great source of vitamin E, which helps with intense moisturization. Along with moisturizing, vitamin E, also helps to protect the skin from free radical damages, thanks to its anti oxidant benefits.

Contains a high amount of lauric acid, which is a type of medium chain fatty acids. It helps in treating inflammation and prevents further moisture loss. Helps to reinforce the skins lipid layer

Has anti bacterial and anti fungal properties